Contact Us
MCAP is one of Canada's largest independent Mortgage Finance Companies, with over $140 billion in assets under management. We believe brokers play a key role in helping homeowners get the best mortgage—one tailored to their specific needs.
Partner with MCAP and choose from a full line of competitively priced products with flexible terms so you can provide all of your clients with the best mortgage solution.
Contact an MCAP Business Development Manager today!

Elaine Taylor
Vice President, Sales
Tel: 416 591 5222
elaine.taylor@mcap.com

Sushanta Sen
Associate Director,
Sales Ontario
Mobile: 416 278 3920
Toll Free: 1 855 282 1639
sushanta.sen@mcap.com

Patrick Soy
Business Development Manager
Toronto & Centralized Accounts
Mobile: 437 347 7186
Toll Free: 1 844 324 4239
patrick.soy@mcap.com

Robert DiPaolo
Business Development Manager
Ancillary Products
Mobile: 905 510 5100
Toll Free: 1 855 575 0212
robert.dipaolo@mcap.com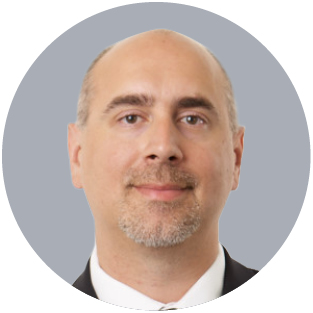 Corey Massi
Business Development Manager
Barrie & North
Tel: 705 313 0871
Toll Free: 1 855 309 0951
corey.massi@mcap.com

Lucy Passarelli
Senior Business Development Manager
GTA
Mobile: 416 671 3698
Toll Free: 1 855 881 9878
lucy.passarelli@mcap.com

Patrick Berube
Business Development Manager
Quebec
Mobile: 438 887 5109
Toll Free: 1 855 309 0957
patrick.berube@mcap.com

Mario Petosa
Business Development Manager
Quebec
Mobile: 514 567 2579
Toll Free: 1 844 378 4582
mario.petosa@mcap.com

Michael Dixon
Business Development Manager
Southwest Ontario and Golden Horseshoe
Mobile: 647 206 4740
Toll Free: 1 877 525 4170
michael.dixon@mcap.com

Gail Temple
Broker Relationship Manager
Atlantic
Mobile: 902 292 2801
gail.temple@mcap.com

Nicole Cabral
Broker Relationship Manager
Mobile: 416 847 3549
nicole.cabral@mcap.com

Phil Wiseman
Business Development Manager
Eastern Ontario
Mobile: 613 614 8594
phil.wiseman@mcap.com

Alex Bruce
Business Development Manager
GTA and Northern Ontario
Mobile: 416 882 4423
alex.bruce@mcap.com